Steve Beel was a partner in Ofgem's Networks division. Earlier this year, he moved to Zambia where he works in energy, urban development and infrastructure.  We invited him to reflect on his experience, and how our respective energy sectors compare.
Zambia is a world away from the UK in geographical terms, yet the opportunities and challenges it faces in energy definitely feel familiar. 
It is a country with beautiful and unique natural resources. Like Norway, for years it has had an electricity system dominated by hydropower, mostly on the Zambezi and Kafue rivers, and has potential as a regional energy exporter.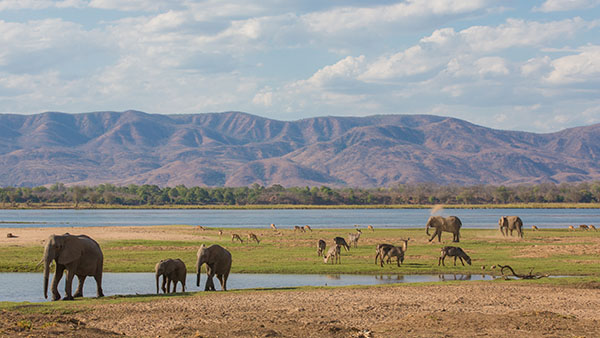 But recently, drought has caused extensive power outages. Zambia now needs to mitigate the effects of climate variations and broaden its approach to managing the energy sector.  
One opportunity is solar power. The government-supported programmes of Scaling Solar and GETFIT are successfully focusing on this already, and have put Zambia at the forefront of driving down solar PV costs. But this is only the start of delivering greater competition in generation. 
Like the UK and Europe, Zambia's experience shows that properly structured competitive auctions for renewables, effective engagement with the private sector, and strong government leadership deliver real benefits for consumers.
Energy grid must adapt
But there are new challenges in how the energy grid should adapt and operate to incorporate and control new forms of generation. 
The UK is rightfully considered a world leader, and over several years network operators, encouraged by regulation from Ofgem, have become increasingly smart and flexible. 
In Zambia, this process is only just beginning. Experience shows that far from being something to be afraid of, it is actually a change to be embraced.  
Focused and dedicated system and network operators have the technical expertise to manage these changes – and in due course they will present new opportunities for reducing the whole system costs of electricity provision, even if that requires investment in the short term.
Providing energy access to more
Although Zambia's success with large on-grid solar projects shows a path for the future of larger-scale generation, increasing energy access in rural areas (currently less than 5%) is more elusive.  
Zambia's size (twice that of Germany), population (around 16 million) and land-locked location make the economics and logistics of reaching rural populations a real challenge.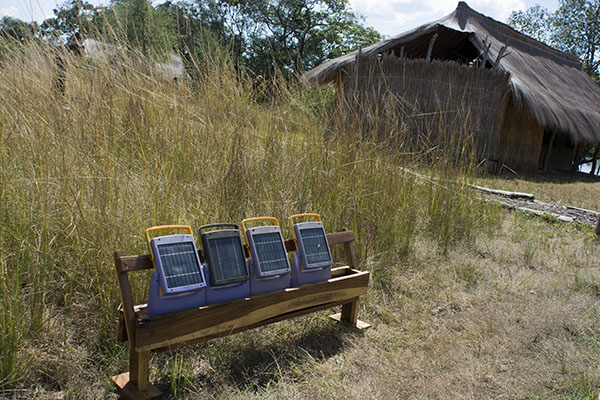 Good progress has been made in attracting new players, technology and funding into the Zambian off-grid sector. However, it has been difficult to find the right regulatory models to use scarce public resources while providing the right structure and support for the private sector to increase energy access. 
In the UK, community energy models or rural telecoms rollout mechanisms might be the closest analogies – but these too have been challenging.
In Zambia, delivering broader and more inclusive growth remains one of the greatest opportunities, and so the search for the optimal approach will continue. 
Competition helps reduce costs 
In the face of such change, maintaining stable energy prices is also difficult.  The Zambian government has recently taken bold steps to ensure the costs of producing, transporting and supplying electricity are properly covered by what people pay through their bills.
From having had some of the lowest consumer bills in Africa, underwritten by substantial government subsidies, this has led to a 75% increase for many larger and wealthier energy users. 
But whereas in the UK the market has a significant influence on prices, in Zambia almost all energy costs are incurred by monopolies.  For the energy regulator in Zambia, it is even more important that it is able to assess the reasonable costs – but based on asymmetric and incomplete information it is not easy. 
So in evolving the model of the Zambian energy sector to match the country's needs, greater competition in some areas will help deliver more efficient and transparent costs.
The benefits of the energy sector are not simply about delivering for the end consumer.
Just as the UK has been effective in ensuring it gains more economic activity from the growing offshore wind industry, Zambia's opportunity is to deliver more jobs and local manufacturing from its burgeoning renewables and solar home system markets.
Sharing knowledge  
Finally, what has most struck me since arriving in Zambia is the value of sharing experiences and different perspectives.  
On many energy matters, the UK is an enormously valuable resource that can benefit other countries. 
Much of this lies in the UK's approach to policy and regulation which is respected worldwide and readily transferable, but also in the public and private sector roles that contribute to the UK energy industry. 
Equally, a country like Zambia, whether it be its long history of hydro engineering expertise or in working through the challenges of delivering off-grid rural energy, has a great deal of experience to share. Those willing to benefit from this will have an advantage for the future.  
Follow Steve Beel on Twitter @stevebeel