It's broader in scope and ambition than in previous years, covering our ideas on what we think the priority areas are in the energy industry, and where we can make the biggest difference over the next few years.
A recurring theme is change, and how we can set ourselves up for it. We're excited about the pace and scale of this change, and the fundamental questions it is prompting us to ask ourselves about the challenges and opportunities this new world presents for consumers.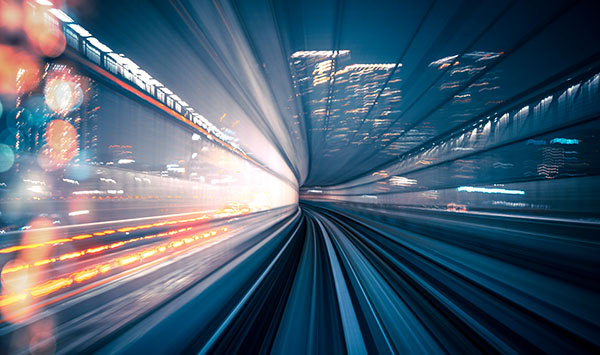 Protecting consumers is – as ever – at the heart of what we do, and this year is no different. On the price cap, for example, we will design it in such a way that it both protects consumers and allows for effective competition.   
But with the building blocks of industry being challenged by new developments, some important questions arise over what consumers will need and want in a radically different market. 
For example, the work we will be undertaking on future supply market arrangements (and the supplier hub model) cuts across all aspects of our work, but could reduce costs across the system and bring genuine benefits to consumers.
The Forward Work Programme is not an exhaustive list of absolutely everything we'll be doing, but rather a position paper, showing how we'll tackle these priority areas to ensure consumers get good value and service from the energy market. They are:
Enabling a better functioning retail market

Temporary price protections for vulnerable consumers, and those on default deals, and progressing any default tariff work legislated for by Parliament
Putting smart metering and faster switching in place
Ensuring suppliers behave appropriately
Facilitating competition on the supply side
Engaging consumers

Facilitating change in the energy system

Working to ensure future network regulation, charging, access, and wholesale markets evolve flexibly
Preparing for Brexit
Encouraging innovation
Continue our work on network charging and cost-recovery
Continue our work on half-hourly settlement

Ensuring network companies deliver for consumers in a changing system

Administering RIIO1 and preparing for RIIO2
Driving competition into energy networks where suitable, such as offshore transmission links and interconnectors

Identifying opportunities and managing long-term risk on behalf of consumers

Preventing consumer harm through our market monitoring, compliance and enforcement work
Building our industry-specialist skills and expertise

Delivering E-Serve schemes efficiently and effectively

Strengthening controls and improving risk management
Using technology to generate savings and remove error
Making sure we have the right people with the right expertise

Reducing regulatory burdens
You can read more in the document itself.
I look forward to working with you all on these exciting, interesting and important pieces of work. 
As this is a consultation document, I'm also looking forward to hearing from as many of you as possible on whether we've got it right and any other areas we should be focusing on. 
We'll be in touch about stakeholder events early in the New Year, where you'll have an opportunity to find out more and contribute your thoughts, but please don't wait for these – get in touch!